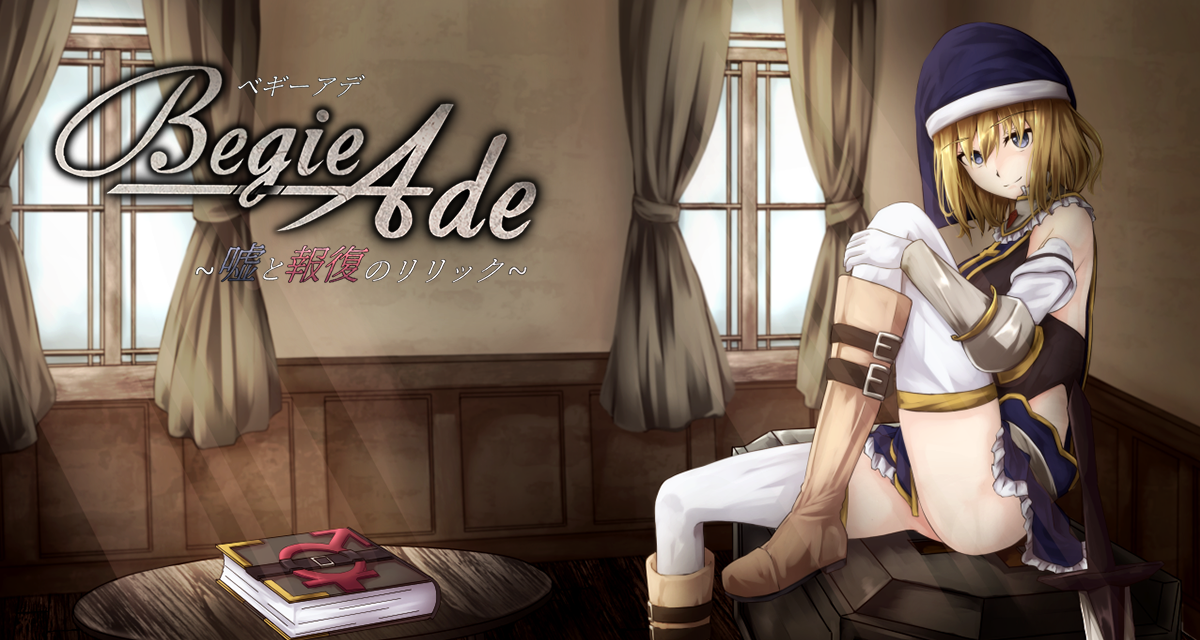 INTRODUCTION
《BegieAde ~A lyric of lie and retribution~》is a J-RPG developed by Planet Pandemic(惑星パンデミック), published by OTAKU Plan.
STORY
Tereza, the captain of kingdom knight, was defeated by the bandit boss Duardo who has got evil power after Tereza's team captured him.
The succubus girl, Lyric, who gave the evil power to Duardo, said she needs Tereza's help to defeat Duardo because he got way too strong that already beyond her control. But in fact, Lyric has her own purpose to get close to Tereza…
DEVELOPER:Planet Pandemic(惑星パンデミック)
PUBLISHER:OTAKU Plan
DOWNLOAD
GAME
STEAM
PATCH
Google Drive
To aotomatically install this patch, you need to run the game with steam client at least once.