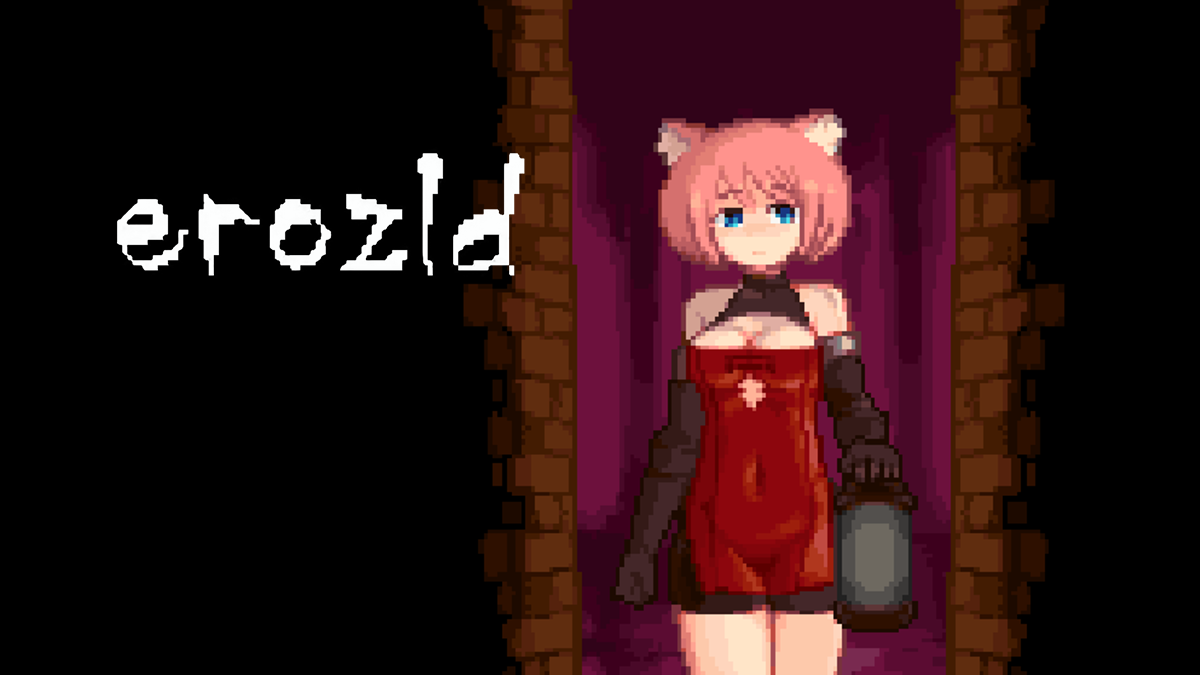 INTRODUCTION
erozld is an ARPG created by 88Danuki and published by OTAKU Plan.
STORY
Mio is an adventurer who dived into a dungeon, dreaming of getting rich.
She falls into a pit and, battered and bruised, obtains a holy sword called Aphrodite.
However, the holy sword is a magical sword with special powers.
Mio is bewildered, but still wants a weapon.
So she decides to proceed to explore the dungeon with Aphrodite in hand…
DEVELOPER:88Danuki
PUBLISHER:OTAKU Plan
DOWNLOAD
GAME
※If you are unable to launch the game, please download the missing system components.
Extract the downloaded folder and copy the three DLL files to C:\Windows\SysWOW64.
PATCH(For English Version)