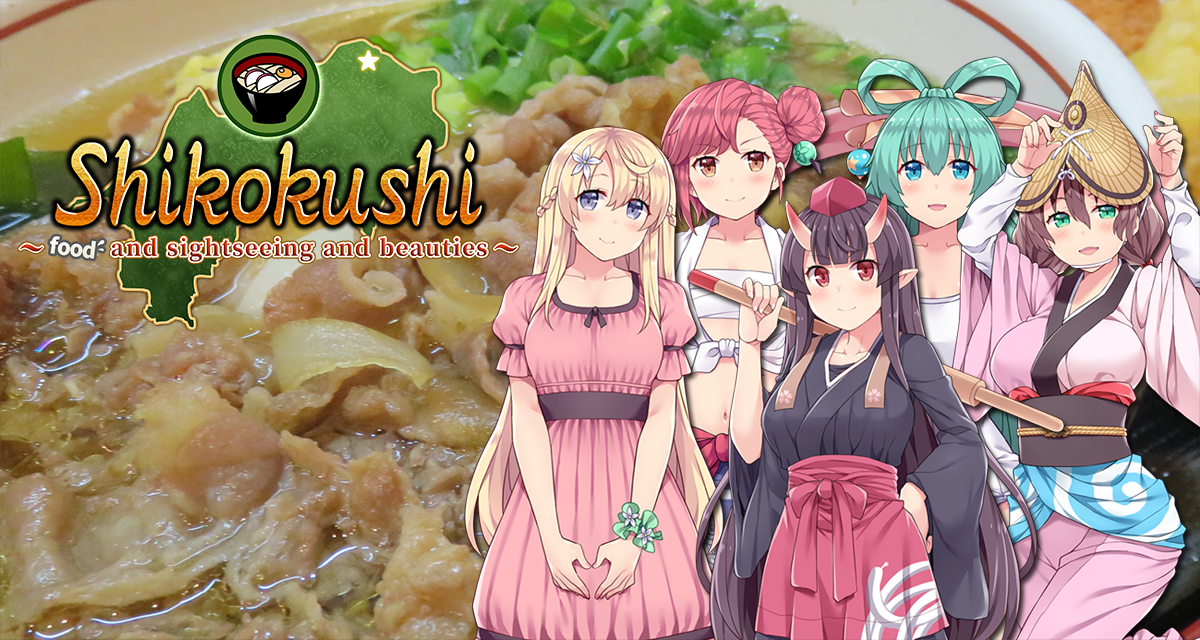 INTRODUCTION
《Shikokushi ~food and sightseeing and beauties~》is a SLG developed by Flying Panjandrum(ふらいんぐパンジャンドラム), published by OTAKU Plan.
STORY
The stage of the story is Shikoku, where decentralized by the prefectures and each prefecture is an independent country.
The leading roles are Jiro Urashima, the governor of Kagawa Prefecture, and Deputy Governor, Onohime Megi.
In order to avoid the financial failure of Kagawa Prefecture, and aim for traveling around and all-you-can-eat-gourmet, the two will push forward to unify Shikoku!
This game has bright romantic comedy tone overall. And sightseeing and gourmet elements are unprecedented.
On the other hand, the SLG part is well balenced.
In hard mode, tough financial difficulties and enemy AI await you. If you reduce the difficulty level, you can easily enjoy Shikoku.
DEVELOPER:Flying Panjandrum(ふらいんぐパンジャンドラム)
PUBLISHER:OTAKU Plan
DOWNLOAD
GAME
PATCH
exe file: this file will run automatically but it may crash when your PC's memory is not enough.
zip file: extract to your game folder and overwrite the existing files.